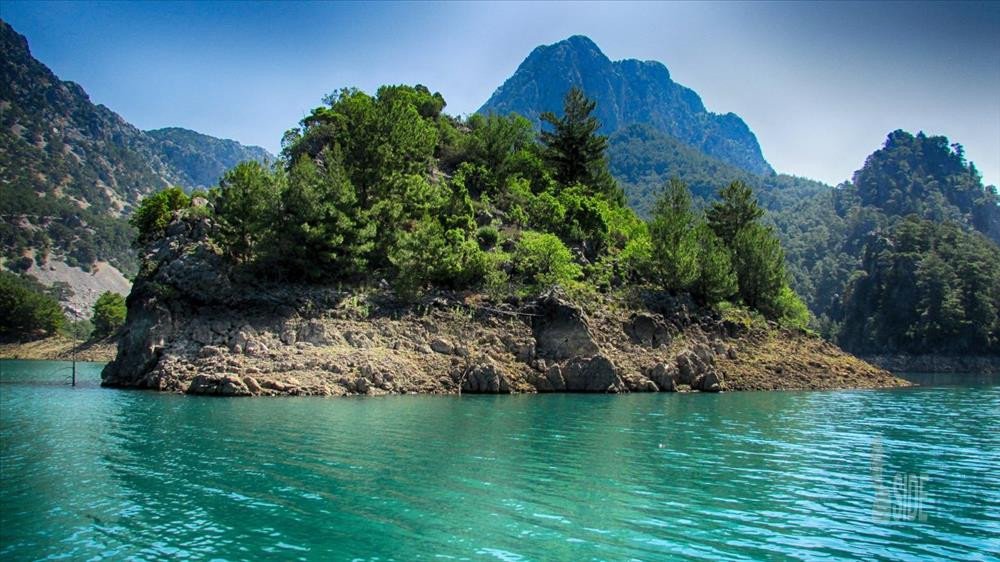 Incredibly beautiful artificially created reservoir, one of the largest in Turkey. Why this place got such a name Green Canyon, because of the large mineral content, the water in the canyon emerald color, and the mountains, fruit groves and forests, add even more greenery and amazing scenery. In the sky you can often see mountain eagles that hunt small fish.
A reservoir was formed in the 1980s to supply fresh water to cities. The canyon is located at an altitude of 350 meters above sea level, 27 mountain springs flock to one place, water all year round keeps one temperature 12 degrees Celsius, and the depth reaches 100 meters.
Green Canyon is very popular with tourists and locals. Impressive dimensions, beautiful scenery and the opportunity to walk on a yacht.
A tour of Green Canyon Turkey reviews can be found on our website. All tourists are satisfied and come back to us for new excursions and adventures. The tour plan includes a yacht ride through the canyon, swimming in a place where the mountain river pours into the sea and a fish dinner in the restaurant. Positive emotions and a boost of energy from stunning nature, tourists are provided.