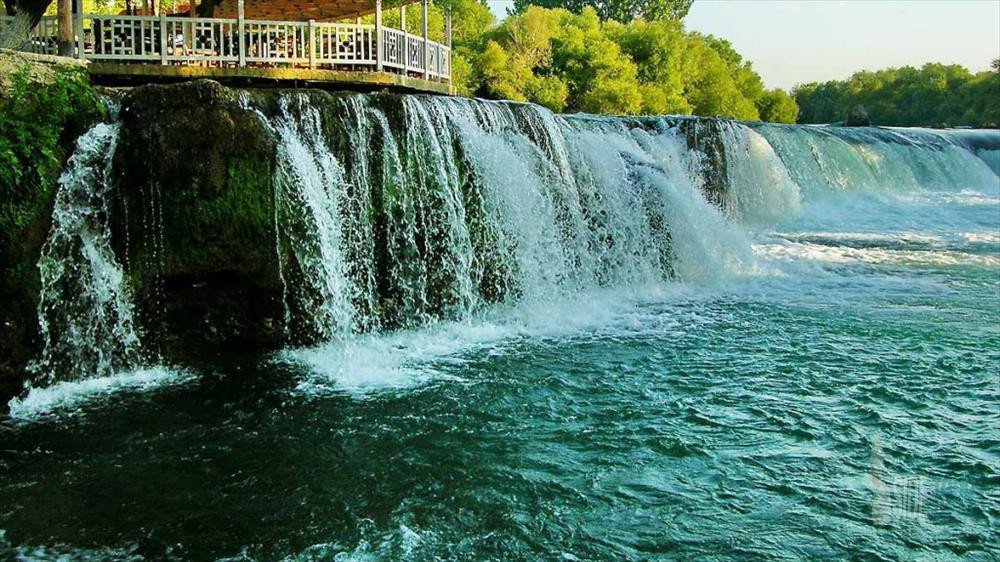 Next to the ancient Side is a small town Manavgat, which was based on the river, and then there was a waterfall. The waterfall is of artificial origin and was created for the normal functioning of the Oimapinar reservoir.
It has an unusual shape, namely 2 meters in height and 40 in width. In spring time at the time of floods and rains the level in the river can rise and then the waterfall hides under the water.
Manavgat Falls is from 8 a.m. to 7 p.m. The site is available every day for a whole year. There are specially equipped panoramic platforms where you can sit in a cozy cafe to the sound of falling water in the river.
You can see this man-made attraction as part of a yacht tour on the Manavgat River or order a taxi and get here on your own.