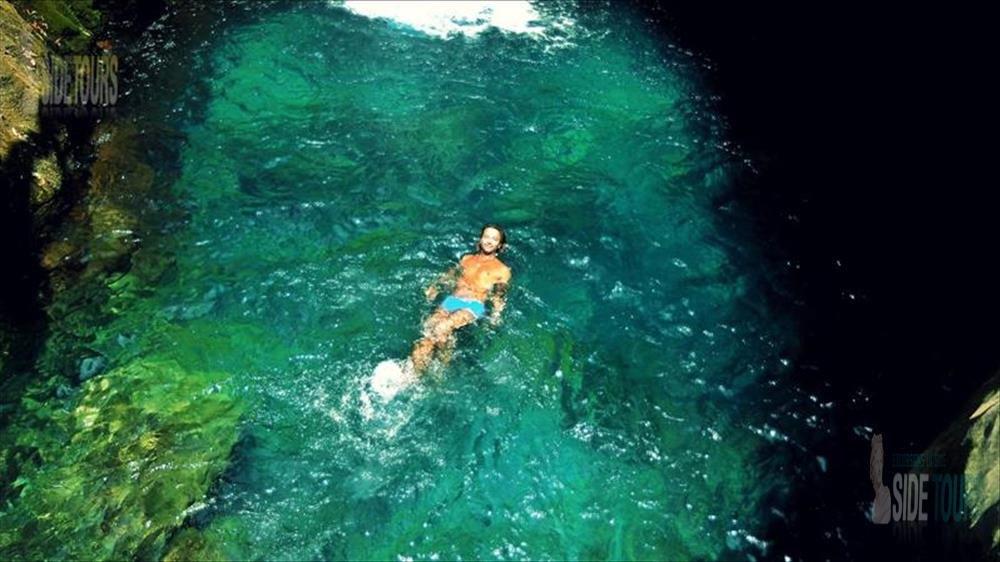 Sapadere Canyon was a hidden treasure known only to natives for many, many years. A tour begins in the morning with a trip to the Taurus Mountains, stretching along the Mediterranean coastline in southern Turkey. This picturesque view of coniferous and deciduous trees, great valleys and flower meadows, fast rivers - all this makes the mountain chain a valuable place for visitors. The canyon is notable for refreshing cool air, unusually clear water which flows in the rocks, which is used by the Turks for drinking. This heavenly oasis is surrounded by steep cliffs and small bodies of water with swift currents. Sapadere Canyon is 360 meters long, and nearly 400 meters high. The canyon is formed by erosion from water, ice and wind. The layers of rock were formed over thousands of years.
In the canyon tourists are offered to go on a long wooden bridge. At the end of the pathway, you will see the beautiful Sapadere waterfall. For those who want to appreciate the properties of local water, there is an opportunity to swim, and enjoy in the refreshing water. Refreshing because water reaches 12 °C during summer season when the temperature is the highest. In Sapadere you can take great pictures in special photo zones.
Also, you can visit cave "Dwarfs", which is divides in two zones — one part reaches 350 m, and the other 50 m. Special ladders are provided for tourists. Stalagmites and stalactites complements the muted, but no less spectacular lights. Sapadere Canyon, which has become a popular place for those who want to escape from strong summer sunshine and refresh themselves, is literally a wonder of nature that is worthy of visiting.