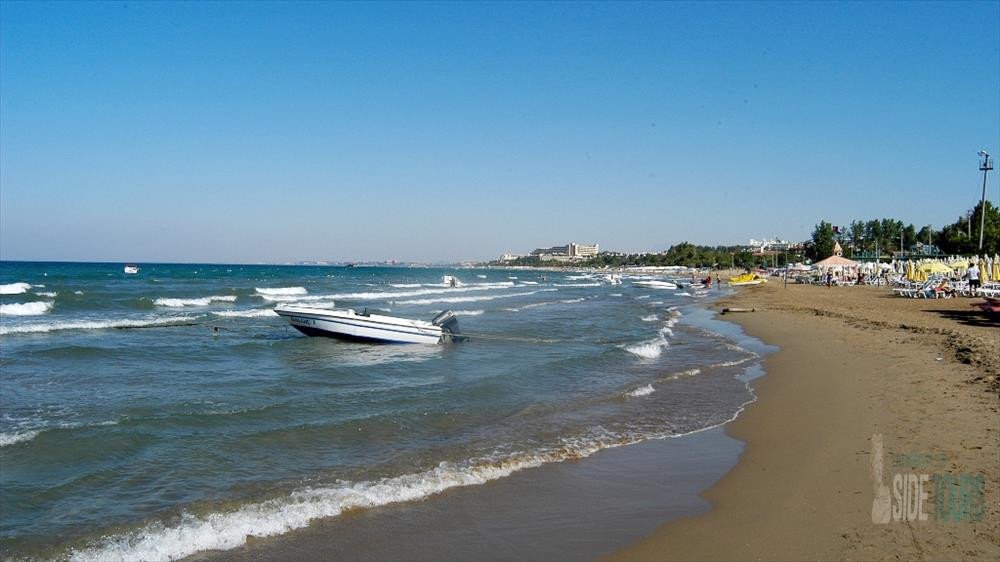 Turkey is famous for its sandy beaches in Side. All of them are divided into eastern and western. In the first case, the least people, so they are more comfortable to relax, but the quality is inferior to the eastern. Sandy beaches in this region of Turkey:
Sorgun is located among the wild forest. Like the adherents of a quiet rest;
Cholakli is one of the best places on the coast. Ideal for family holidays with children; Kizilot is a secluded beach located 16 km from Side. It is landscaped, it is equipped with umbrellas and sunbeds, you can rent quad bikes;
Kumkoy - loved by young people, so every year you can meet a lot of guys and girls who go not only to sunbathe, but also to have fun. Located 3 km from the city;
Kizilagach is the most eco-friendly of the eastern beaches. It is located in the middle of a wood, a cotton field and an orange thicket.
To admire the coastline of our region and to see live from the sea these beaches you can visit our sea walk - Boat Tour in Side, which is held twice a week in the summer season.