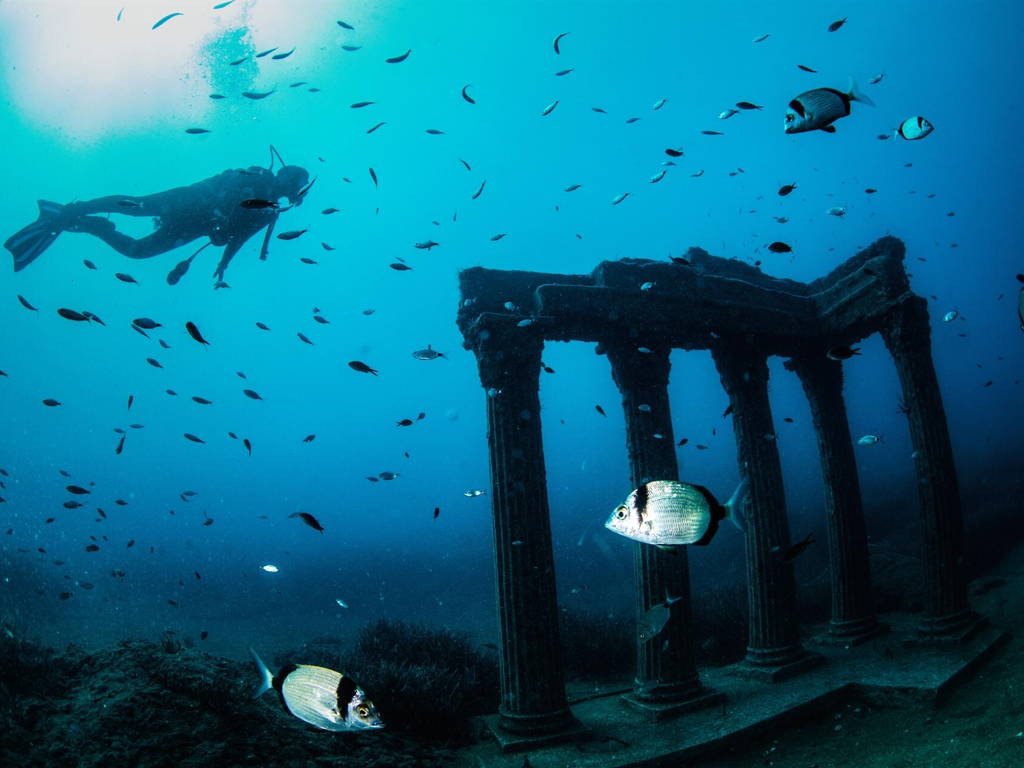 The concept of unusual excursions in Turkey for each tourist can be different. For some, skydiving from a kilometer height is an ordinary action, and for another trip in SUVs on the mountain ranges of the Toros Mountains or a visit to the Turkish bath is already a significant event. How many people, so many opinions, so many requests and wishes. We are all individual and absolutely identical people can not be found.
Literally on May 17 the lockdown in Turkey ends and we all hope to resume normal tourist activities and open all available tours. Today we will introduce you to the most unusual excursions in Turkey in our opinion.
Diving in Side would seem like a simple journey, but it's not quite like that. In 2015, the second largest underwater museum in the world was opened in Side. The first place belongs to the object in Cancun, Mexico, where about 400 exhibits are collected. The Underwater Museum of Side presents 117 sculptures divided into 5 thematic zones. The material of the statues does not contain harmful substances, and as scientists hope in the future, a full-fledged coral reef is formed here. The depth of the exhibits is 11, 18 and 24 meters, which attracts both beginners and experienced divers.
In the future, the Turkish government plans to open similar facilities in Alanya, Kemer and Antalya to attract even more diving enthusiasts to its resorts. The entrance to the museum is completely free, you only need to have the necessary equipment for diving. Customers choosing Side-Tours don't have to worry about organizational issues. All you have to do is choose a convenient date for a sea adventure.
We will tell you more information about unusual excursions in Turkey in the next editions of our online magazine.