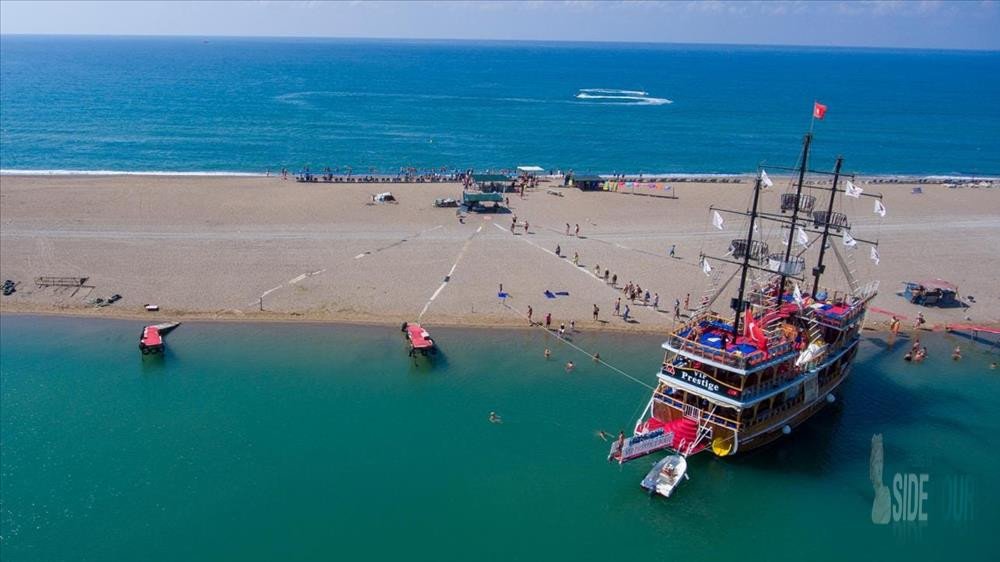 Manavgat. This beautiful city is located near the Mediterranean Sea, where the Manavgat River flows, it is very famous for the fact that the river spreads into incredibly beautiful waterfalls. Also, the city has a lot of unusual mountains and slopes that cover the dense forest.
What to see in Manavgat?
Of course, the first and obvious, it's sights, nature. And the most delicious part is Turkish cuisine. In this city it is definitely worth paying attention to local restaurants and cafes. Many tourists praise just the cuisine in this city and the traditions of the residents. Also, in Manavgat there is a pine forest, which fascinates the views of its visitors. If you love architecture, then you should visit the mosque. It is the main architectural and religious monument. Around the mosque is built a park and palm trees.
And for those who love nature we offer to visit the Green Canyon Reservoir. Around it forests, mountains, you can go fishing. Also, there are routes for hikers. In any case, you will not be bored and you will spend time in Manavgat cheerfully and productively.